Pictures of the Bellingham Bike Jump Park and Skate Park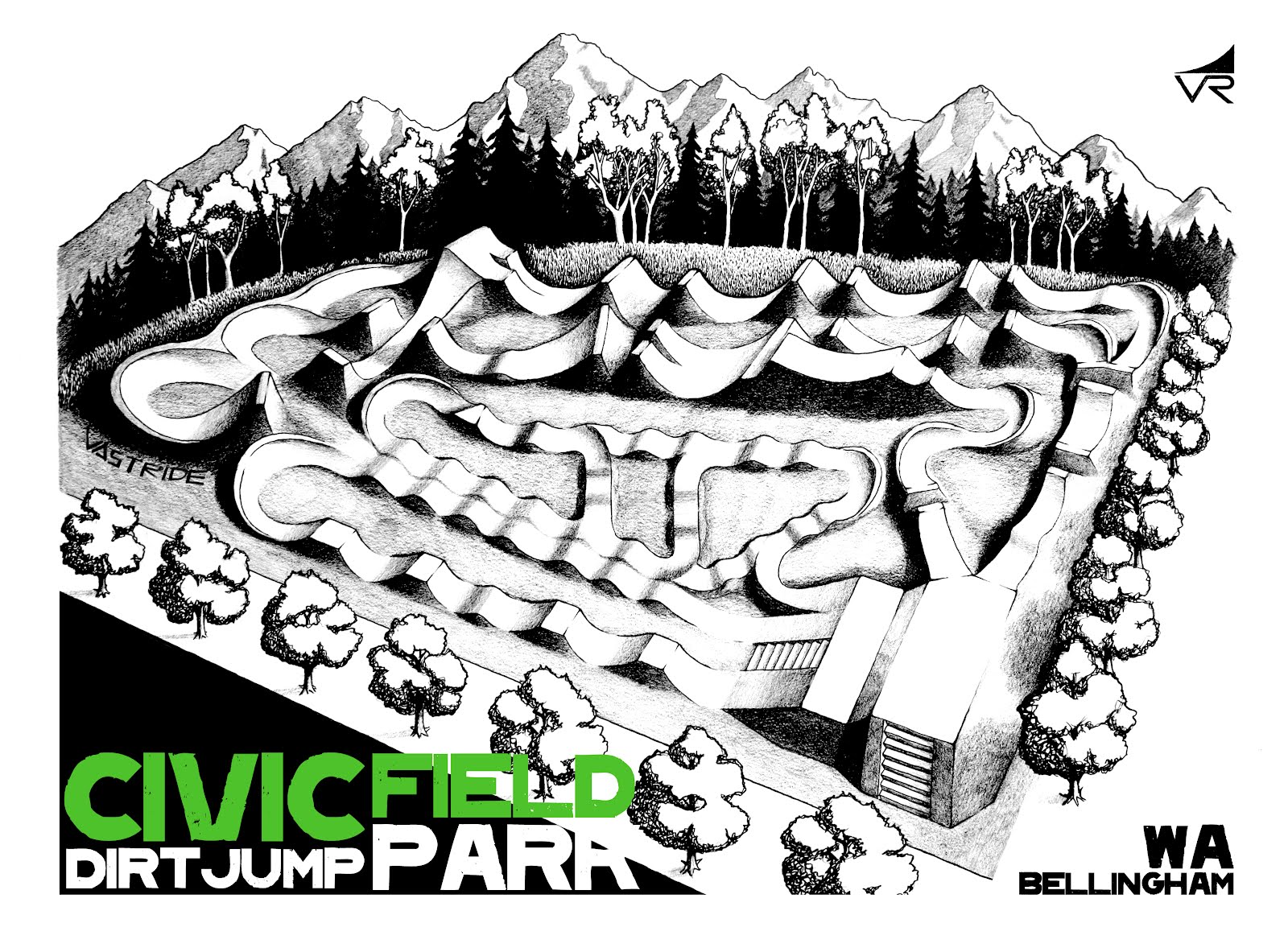 Directions to the Bellingham Bike Jump Park:
Take exit 253 off I-5 on to Lakeway Drive heading east.  Go through the intersection for Lincoln Street and continue on to take a left on either Orleans and on into the parking lot for Civic Field or a left on Puget which drives right past the park.  You can search mapquest for the intersection of Lakeway Dr & Puget St Bellingham, WA 98229, US
The park consists of four separate lines a series of 3 ft. table tops, 5 ft. table tops, 5 ft. gap jumps and 7 ft. gap jumps. An approximately 15ft. High roll in produces the needed speed for the runs saving the legs for tail whips and superman's instead of the hard pedaling for take off. The make up of the park will allow for all abilities to hone their skills.